I'm trying to like winter. I really, really am.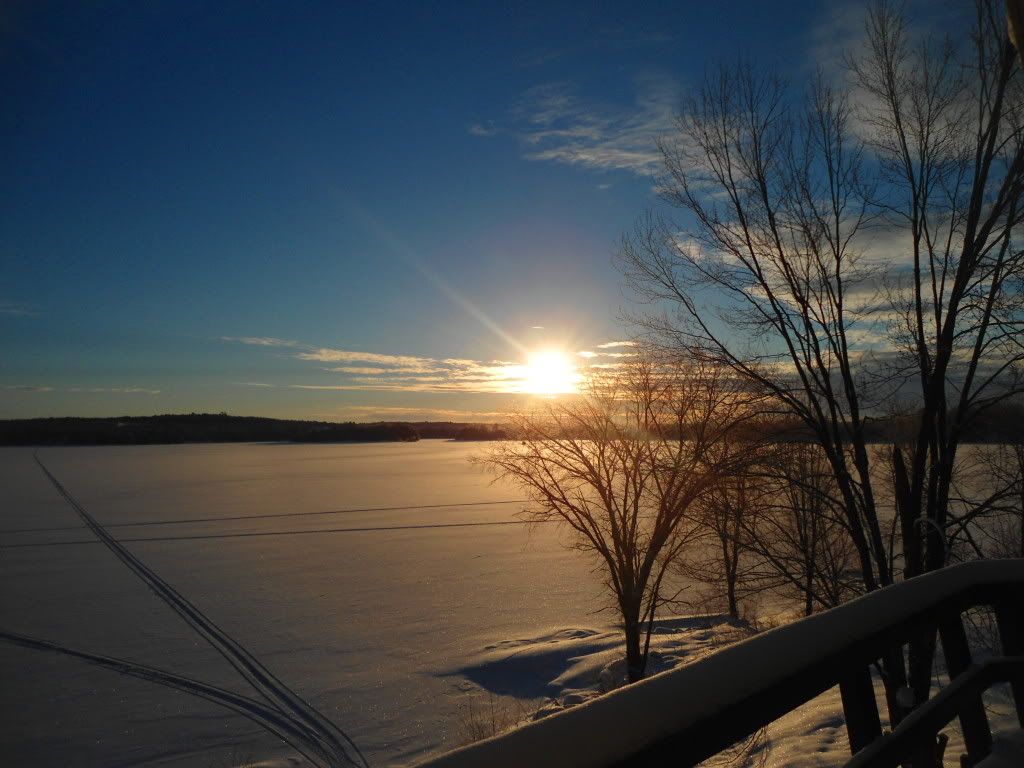 And I do. I love it when I get to stay home and only go outside when I choose. I like it when the flakes fall softly down, and there are skaters silently gliding on the lake. I love the snow covered tree branches.
Last year, I was a winter-lover, but this year, having to drive so much more, and having to go outside when I don't want to, well, I am seeing the bad side of winter. The slush and ice covered roads. The frigid temperatures. I'm longing for spring, but trying to live in the moment and take in the beauty that surrounds me. I'm going too fast these days, though, and am finding it difficult
.